MONEY, POLITICS AND BANANAS

A world of money, glitz, and glamour. It is a subject that many people see purely as entertainment. It is a mirror of society, it reflects its qualities, but magnifies its flaws. It reflects society's dominant values, structures, and it's inherent conflicts and contradictions. It's about politics, race, globalisation, power, and religion. It's an arena for the affirmation of national, regional, and local identities. It brings together billions of people. It can stimulate peace as well as bring war. It contains unconditional love, but also causes rivalry, hate, and violence. This project is about everything but football.
Nominated for the KABK Graphic Design Department Award and rewarded with an Honorable Mention of the Stroom Encouragement Award

Featured in BNO DUDE, Dutch Designers Magazine, Autumn 2015

Was part of the groupshow 'Aftrap #4', in ARTrium, the exhibition space of the Ministry of the Interior and Kingdom Relations and the Ministry of Security and Justice, from 22-01 untill 17-03, 2016



UNIFORM
A visual journal of Football shirts in the Middle East. It shows the worldwide spread of this global phenomenon, the unifying aspects, the proudness, but also the differences and the contrasts. This publication also makes you look different to the news imagary we're so used to these days.

Size: 210mm x 290mm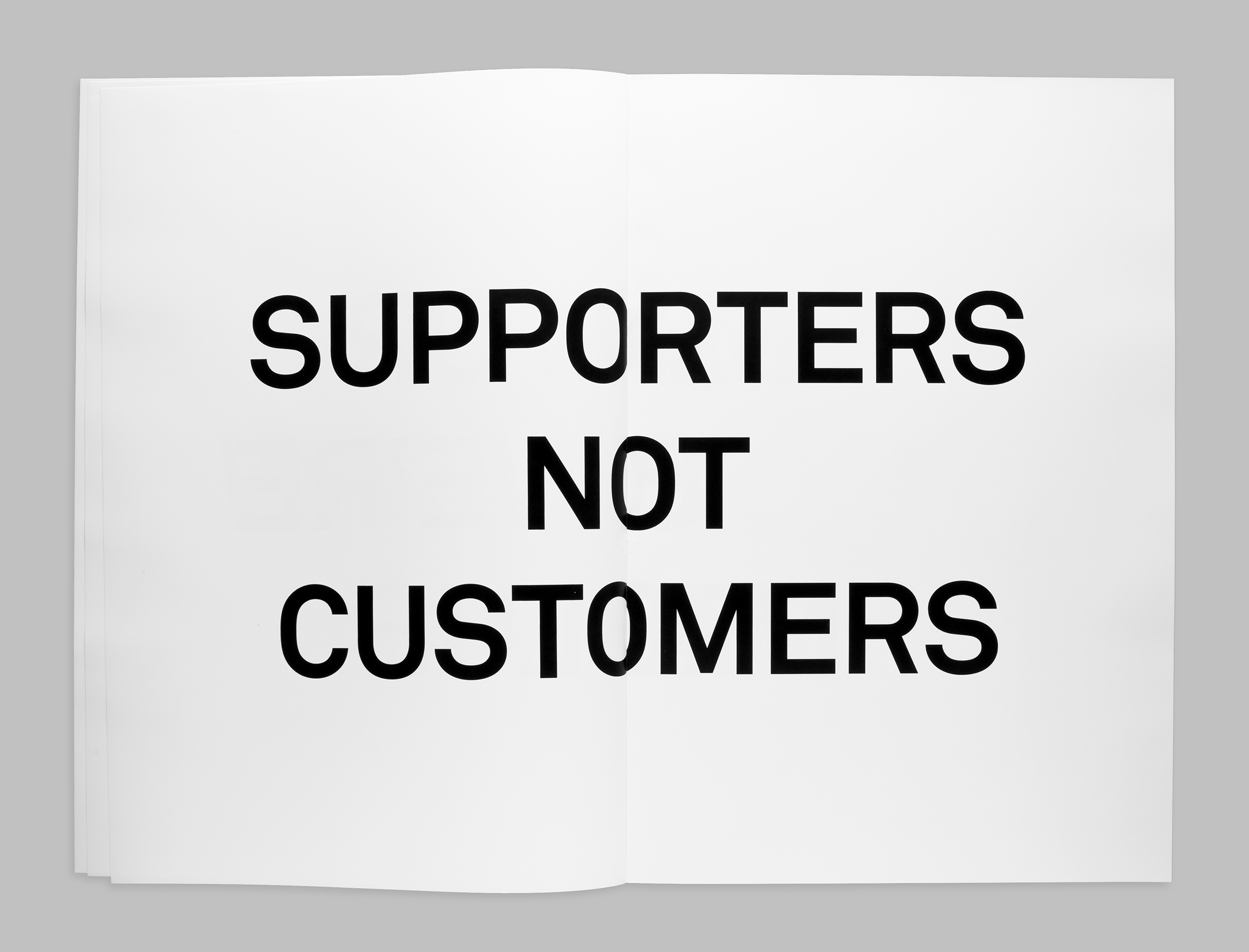 WE ARE UNITED
Overview of texts directly from fan banners in the stadiums. This book shows the absurdity, beauty and the contrasts within the overall theme. Stripped to black and white to focus on the content.


Size: 297 x 420mm
WWW.POINTTHELASER.NL
Point the laser – Try it on pointthelaser.nl, preferably on an iPad or touch device. It shows the absurd phenomenon of supporters pointing lasers at players in order to distract them.
Point the Laser

Here!
We make big, bold and beautiful work varying from visual identities to communication design, from online to offline. We are always open for new business and collaborations.
studio +
internship +
@lennartsendebruijn.com