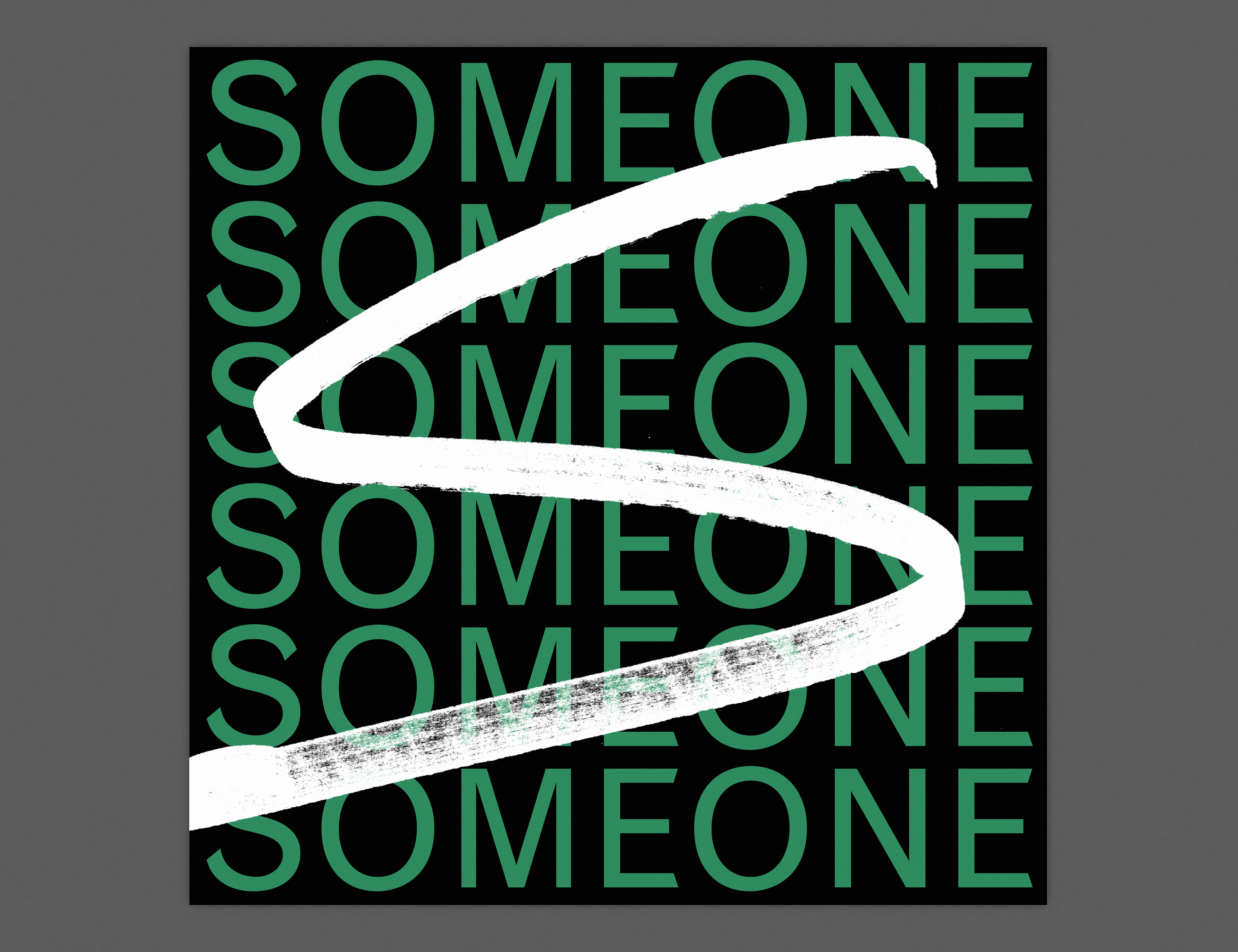 SOMEONE
Visual Identity

Someone is a multi-disciplinary artist who celebrates and explores creativity in all its different forms. Someone makes music, artworks, videos and fun. Making is the basis and making is the goal. Someone asked us to develop and shape a framework and 'somthing of a visual identity', to make everything that Someone produces more unified.
Someone is such a good name for the project, somehting we didn't want to ignore. The 'S' in the identity focusses on identity, the anonymity of the name, and refers to signing, making, the process and a scratch through.
For album covers we decided to collaborate with Someone. Someone will produce an artwork, which we use as a starting point for the cover.
Client: Monocle
Design: Lennarts & De Bruijn
We make big, bold and beautiful work varying from visual identities to communication design, from online to offline. We are always open for new business and collaborations.

→ Lennarts +31 (0)6 42 80 79 66
→ De Bruijn +31 (0)6 36 09 71 29



→ Calandkade 157
2521 AA, Den Haag