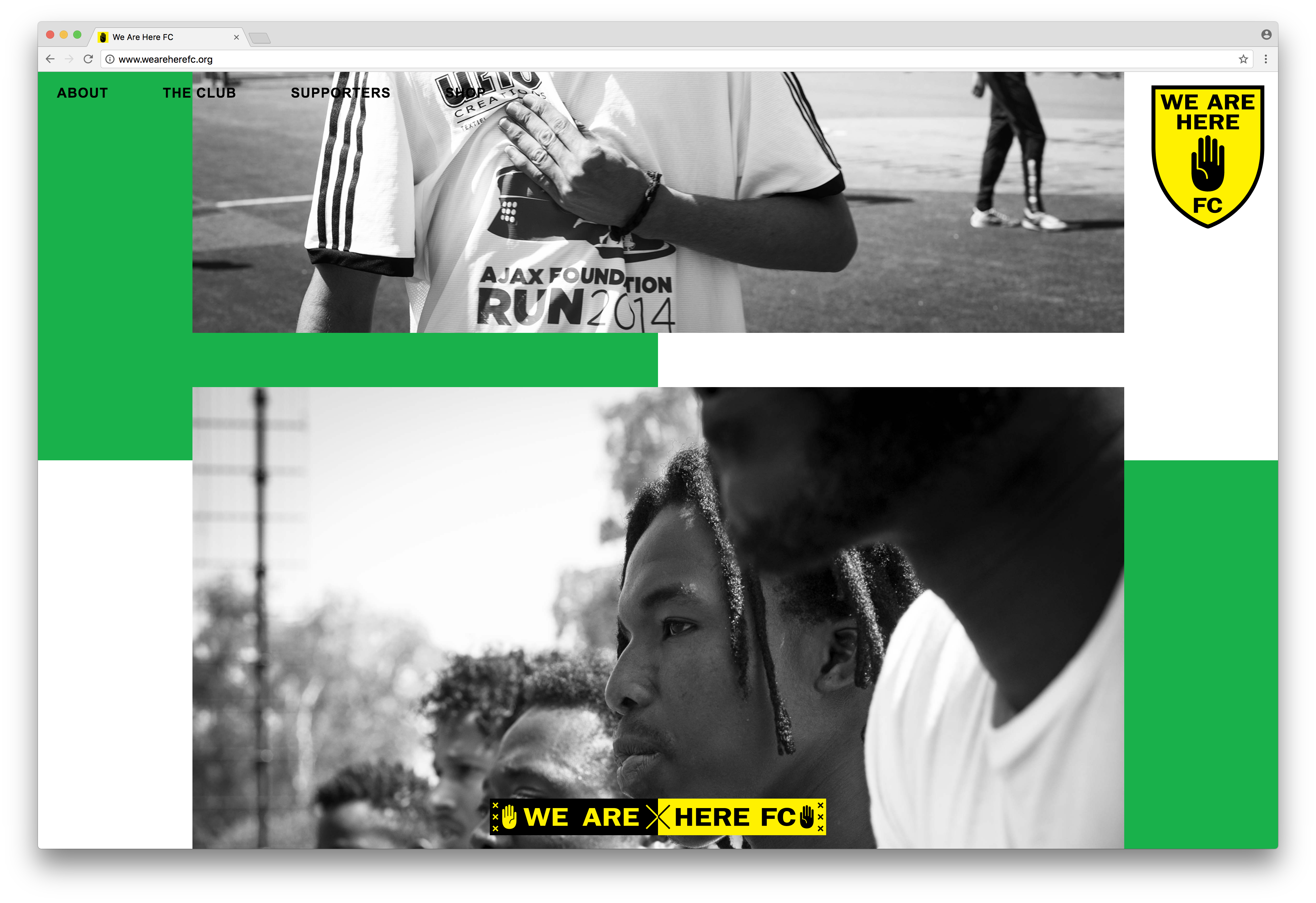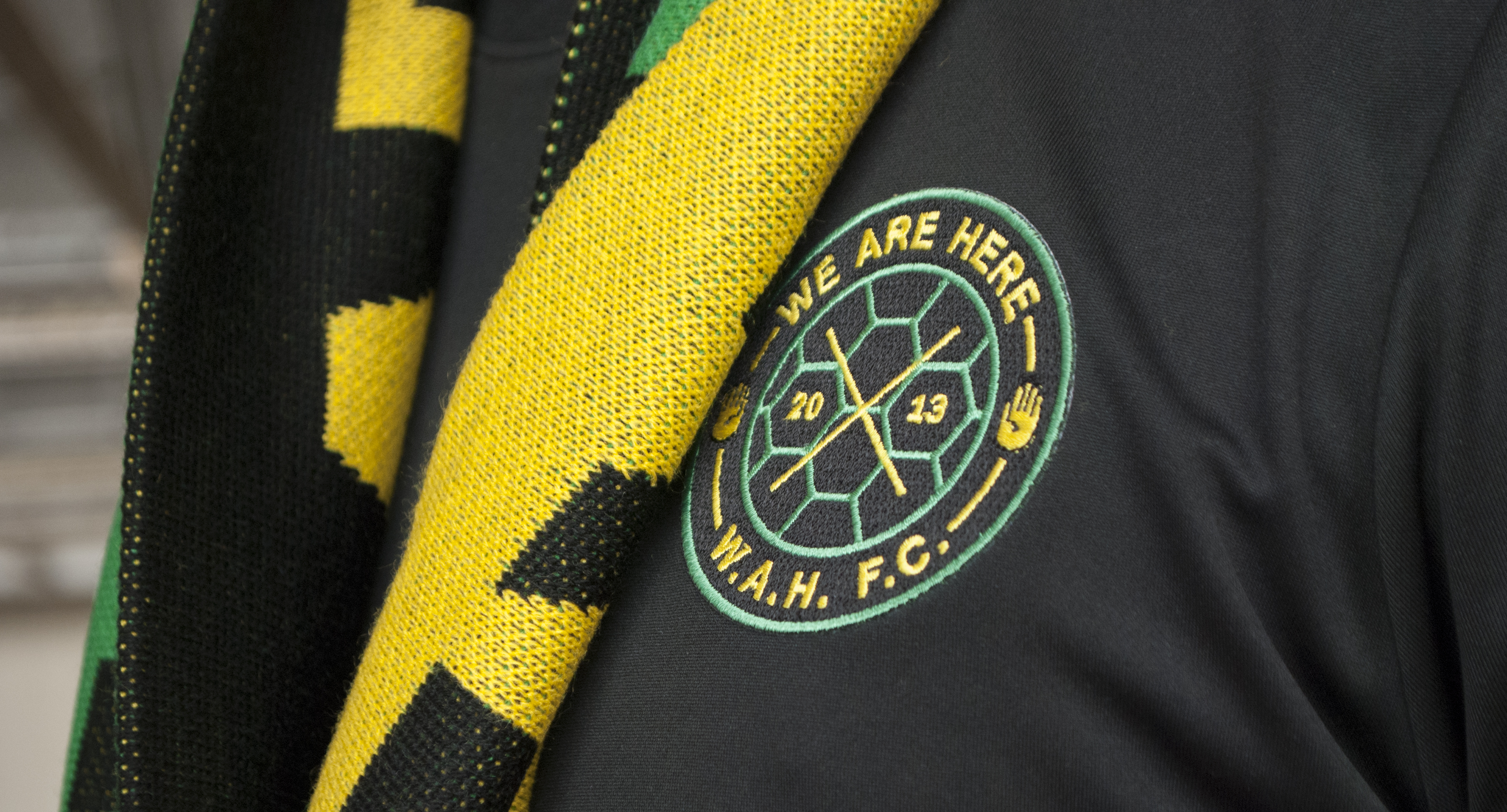 WE ARE HERE FC
Identity + Campaign

Receiving a residence permit as a refugee in Europe has never been more challenging. Refugees whose asylum requests are rejected (while their home country is not safe enough to return to) live without the right to work and have no access to social housing or social security.
The We Are Here Football Club is an initiative by and for people who are experiencing this in The Netherlands. Through the game of football, they have established a supportive community.
This project is a collaborative effort to bring the We Are Here FC into the public attention. By appropriating the image language of football culture, it gives the team members recognition as football players.
You can follow us on
Facebook
and on
Instagram
!
This project gradually grows as collaboration between We Are Here FC players,
Annette Kouwenhoven
,
Katarína Gališinová
, and
Menno de Bruijn
.
We Are Here FC: Playing to be recognized.
We Are Here FC
Support!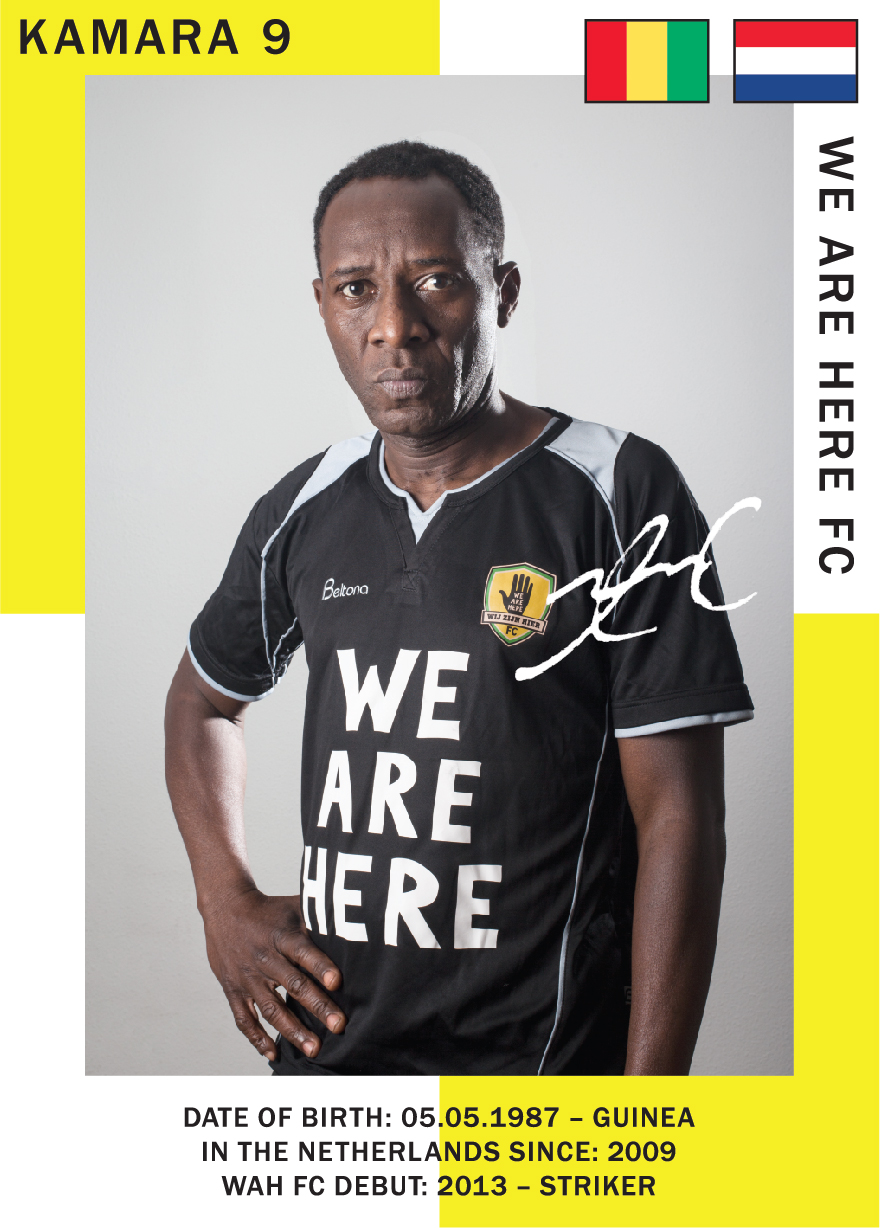 THE FLIPSIDE
Exhibition Nutshuis
Katarína Gališinová

First part of the project and collaboration with Katarína Gališinová
Katarína Gališinová (1992, Slovakia), an engaged storyteller, reached out to collaborate on her upcoming exhibition, focussing on the heroes of
We Are Here FC
. It's an unique football team formed by undocumented migrants 'living' in the Netherlands. Together we've made football cards for the team. As the society pushes them away without giving them recognition as citizens, these cards can give them recognition as footballers and contribute to raise awareness about their movement.
We make big, bold and beautiful work varying from visual identities to communication design, from online to offline. We are always open for new business and collaborations.
studio +
internship +
@lennartsendebruijn.com